EV Charging

Quick Charger for EV 15kW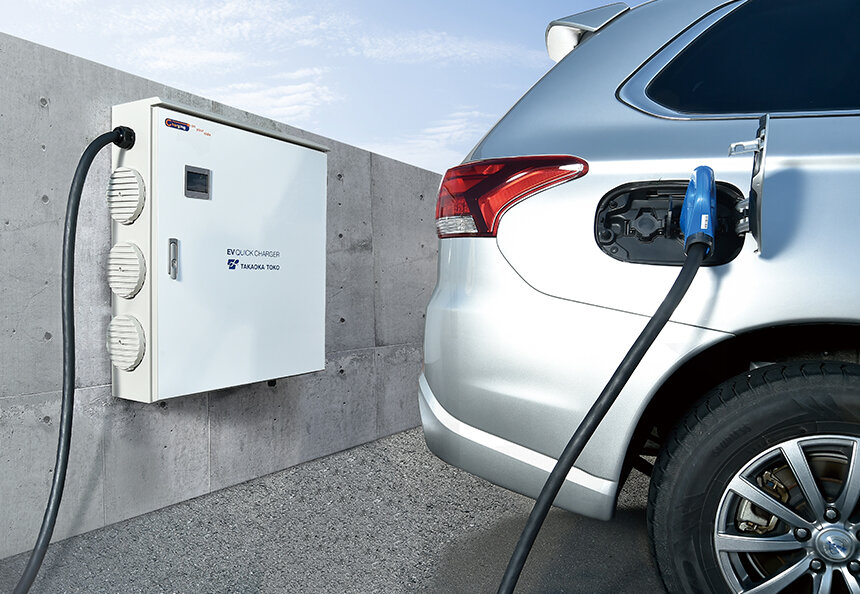 FOR USE IN JAPAN ONLY
Please contact us if you are interested in this product for using in Japan.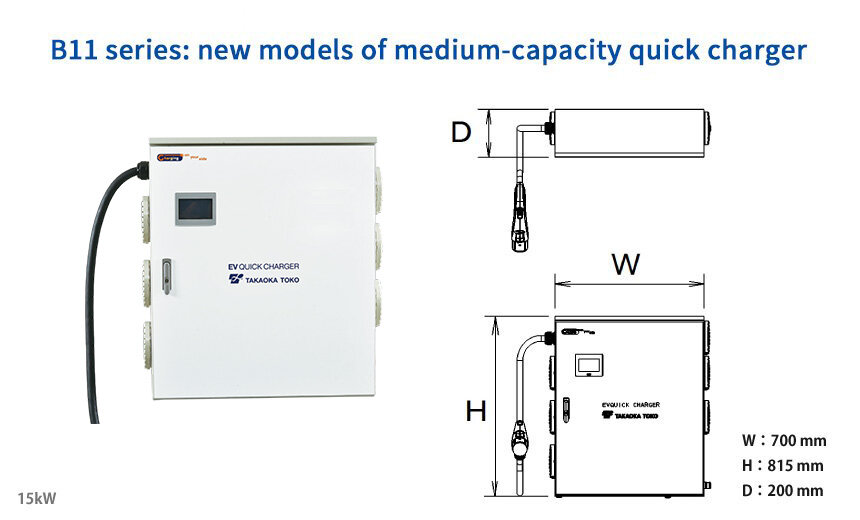 Product Features
Thin wall-mounted type designed for efficient use of limited space; the industry's thinnest at 200 mm*
Suitable for meeting private charging needs of corporations in their offices, factories, and buildings
Output capacity and size appropriate for destination charging and basic charging, with reasonable pricing
Intended for users interested in charging in 2 to 3 hours
Maximum output of 15 kW through one outlet, input of three-wire three-phase 200 V, operation at 90% conversion efficiency
Standard 5 m long cable; 7.5 m long cable optionally available
Superbly easy-to-handle 22 mm2 cable size thinner than those on previous quick charger models
Simple charging operation with instructions shown on a display
Maintenance services provided by MintWave Co., Ltd. (100% owned by Takaoka Toko)
Charging infrastructure subsidies available
Product descriptions
Model
HFR1-15B11
Rated Output
15kW
CHAdeMO
Ver.2.0
Input Voltage
3-phase 200VAC
Input Frequency
50Hz / 60Hz
Output Voltage
150 to 450VDC
Efficiency
90% or more
Protection Class
IP44
Size
W 700mm
H 815mm
D 200mm
Cable
5m
Mass
80kg
Ambient Temperature
-10 ~ +40℃
Ambient Humidity
30 ~ 90%(No freezing or condensation)
* All information provided is subject to change without prior notice.
Options
Self-sustaining stand fixture available
7.5 m long cable available
Consult us if you require a specific coloring and/or logo design on the front (door).