EV Charging

Quick Charger for EV 50kW/30kW

FOR USE IN JAPAN ONLY
Please contact us if you are interested in this product for using in Japan.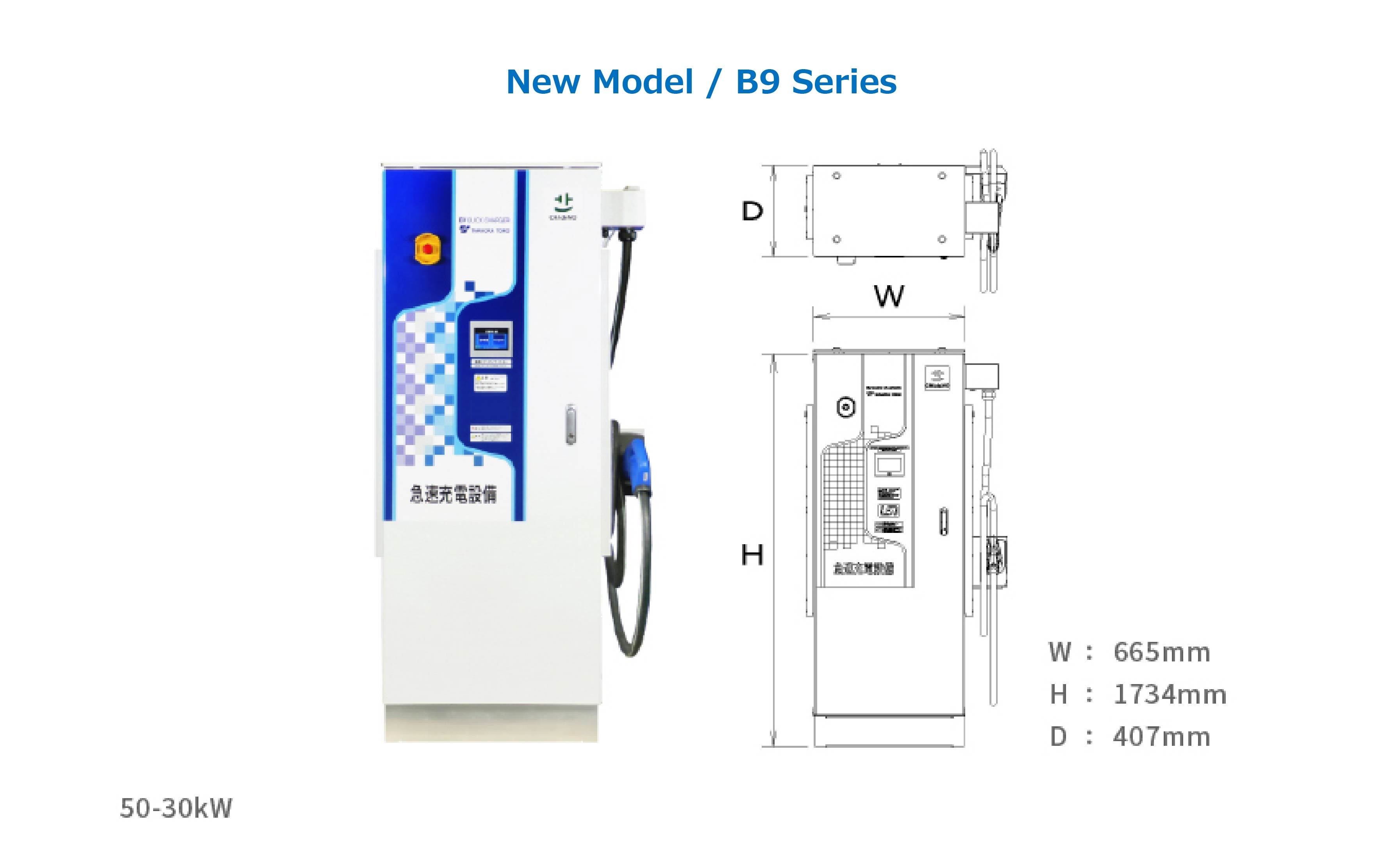 About quick charger
A quick charger is an equipment for charging the battery of electric vehicle (EV) in a short time. There are two types of chargers: "normal charger" and "quick charger". A "normal charger" charges the battery with AC output (200 V) and a "quick charger" charges it with DC output (150-450 V). TAKAOKA TOKO manufactures and sells quick chargers.
Largest domestic sales in the industry
We have a track record of selling approx. 4,000 quick chargers in Japan, and many are installed in highway service and parking areas, convenience stores, roadside rest areas, and the like.
* As of FY2022
Compliant with CHAdeMO
Our product is CHAdeMO compliant, and is compatible with domestic and overseas EVs that are CHAdeMO compliant. Since the establishment of the "CHAdeMO standard", our company, which has been involved in the development of quick chargers, has been highly evaluated for its high quality and reliability, and has been adopted by many customers.
CHAdeMO Association Official Website
Reliable nationwide after-sales service
Even in the case of a problem, MintWave Co., Ltd.(our consolidated subsidiary) provides after-sales service anywhere in the nation.
Various functions
Supports cloud function, color LCD screen, CHAdeMO 2.0.
Example of installation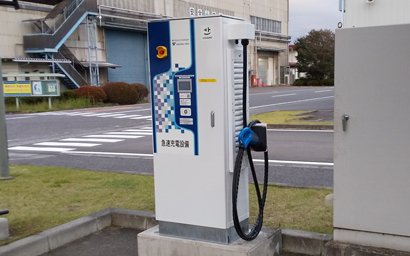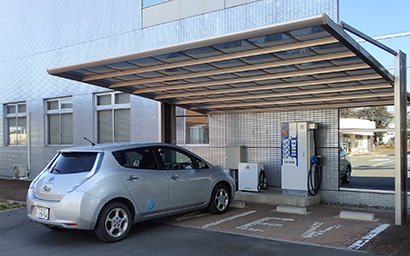 Product descriptions
Model
HFR1-50B9
HFR1-30B9
Rated Output
50kW
30kW
CHAdeMO
Ver 2.0
Input Voltage
3-phase 200VAC
Input Frequency
50Hz/60Hz
Output Voltage
150 to 450VDC
Rated Output Current
125A
75A
Efficiency
90% or more
Protection Class
IP44
Size
W665mm(880mm including connector)
H1734mm
D407mm
Mass
270㎏
240㎏
Ambient Temperature
-10 to 40℃
Ambient Humidity
30 to 90%
Billing System
Enegate (other systems will be also supported)